TECHNOLOGY DESCRIPTION
紹介
Learn more about E Ink and how our technology works.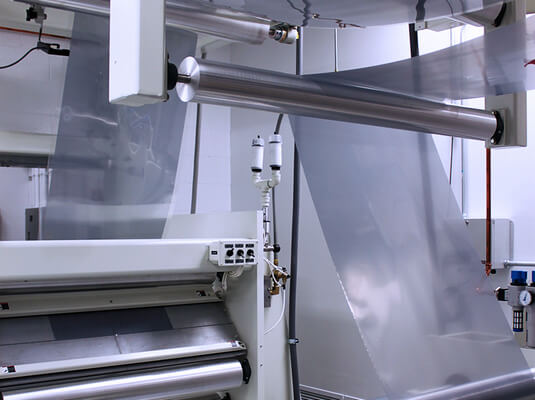 電子インクフィルム
マイクロカプセルまたはマイクロカップ技術を用いて製造された電子インクを,プラスチックフィルムの上に貼りつけます。このフィルムは,様々な形状またはサイズに裁断することができます。
裁断し終えた電子インク薄膜フィルム(Film)を薄膜トランジスタ(TFT)回路に貼りつけることにより,電界を通じてマイクロカプセルまたはマイクロカップ内の粒子が動き様々な絵や色を表現します。
E Inkの電子インクフィルム層は,ガラス,プラスチック,織物など,様々な材質上に貼りつけることができるため、従来のような電子機器と違い、私たちの生活の身の回りにあるものをより簡単に電子ディスプレイ化させることができます。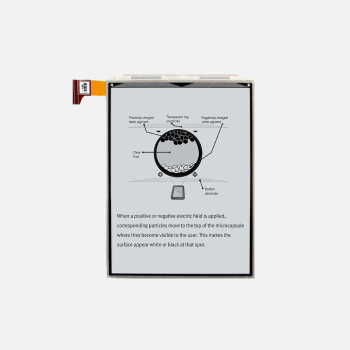 電子ペーパーモジュールは,すぐに商品を発売させることのできるソリューションです。電子ペーパーモジュールは,TFT,電子インクフィルム,保護フィルム,駆動用電子パーツおよびコネクタが組み込まれたディスプレイになっているため,様々な端末製品に応用することが可能です。また、モジュールの組み立てに知見のあるお客様であれば,弊社と電子ペーパーディスプレイモジュールの共同開発することもできます。
E Inkでは,お客様のニーズに合わせて,様々な電子インクフィルム(Film)を開発,製造しております。
Learn More.
FAQ
Learn more about E Ink and how our technology works.
E Ink sells display modules to device makers who wish to integrate our reflective displays into their application. E Ink has two display platforms currently available – Segmented displays for applications that can utilize predefined segments that can be turned on or off, and Matrix displays, for applications that require the display of many different forms of text and images. For customers who are able to provide their own TFT or backplane integration, or for those looking for solutions in the architecture and design markets, we offer our films for sale. Contact sales for further information.

Does E Ink sell complete display modules or just the display film (E Ink film)?

E Ink actually sells both for matrix applications. You can order a fully assembled display module with a TFT attached to it. Or you can order just the cut E Ink film part which you will have to laminate to some form of electrical backplane like a TFT to control the electronic ink.

What is E Ink's minimum purchase quantity for Matrix displays?

This varies based on the size and requirements of the display application and whether it is a custom or standard size display. It is best to discuss your requirements with a member of our sales team.

Learn more about our standard modules.

How large/small can E Ink Matrix displays be?

The size and shape of an E Ink Matrix display is totally dictated by the size of the electrical backplane that the E Ink film is laminated to. Displays can be very small or very large. E Ink has standard display modules. Almost any size and shape can be made depending on the volumes.